DIY Alumawood Patio Cover Kits
If you're that person who likes getting their hands dirty, well this is a project for you.
Alumawood comes in 8 Color Choices
Alumawood Colors
Insulated Roof Panel Colors
---
Instructions Provided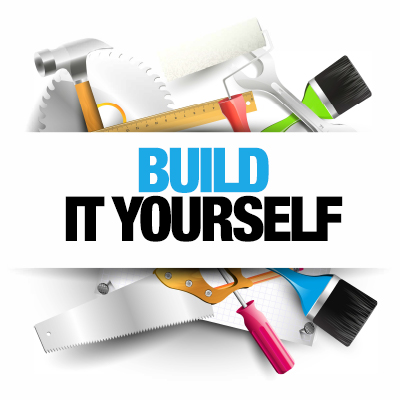 We provide all the
instructions
you'll need to install our Alumawood Patio Cover Kits. If you need help… we're just a phone call away.
So after you've taken the time to choose the style patio cover, the color of the patio cover and measured the entire area which the cover will occupy, ordered the cover and had it delivered to your doorstep, it's time to put it together. What you'll need now are some basic tools such as an impact driver and hex bits, a saw such as a circular saw with a carbide-tipped blade to cut the aluminum if necessary, a caulking gun and drill to drill into the concrete patio.
We will provide you with engineering as well as the instructions to complete this task. Don't worry, the patiocovered team is here if you need any help.
[embedyt] https://www.youtube.com/watch?v=76GxVeYjnWA[/embedyt]
Basic Tools Needed for the DIY Alumawood Patio Cover Kits
The installation of these covers requires some basic tools…
An impact driver
Screwdriver
Hacksaw or chop saw
Caulking gun
Regular drill and hex bits (for the impact).
---
Easy Installation
There is no special trade knowledge you'll need to know to install one of these bad boys. Just patience.
*Lifetime Warranty
Click
to see their warranty.
Limited-Lifetime Material Warranty
Amerimax Exterior Home Products, Norcross, Georgia (hereinafter referred to as "Amerimax") warrants that its Alumawood Lattice, Patio Cover, Carport, and Awning products manufactured by Amerimax which are installed at the location shown on this warranty certificate will not split, and the finish will not chip, peel, flake or blister under conditions of normal wear for the life of the original retail purchaser.
This warranty is TRANSFERABLE by the original retail purchaser to a subsequent owner of the product during the first ten (10) years of warranty coverage. In the event of the transfer of this warranty, the warranty period shall be ten (10) years from the date of original installation. The warranty only applies to manufacturer defects in the products. Steel products are not warranted against rust.
We're here to help with the DIY Alumawood Patio Cover Kits
Our staff is here in the event you run into a snafu. We're just a phone call away.
Alumawood Lattice
Heavy Header-beam Construction
Richly Textured Wood Finish
7 Popular Colors
Paint System With TEFLON
Fasteners In Matching Colors
Four Style Options For Beam and Rafter End Cuts
Limited Lifetime Warranty
---
Alumawood Insulated
Easy-to-install locking system
Richly Textured Wood Finish
Painted aluminum embossed finish with 8″ Plank Design
Paint System With TEFLON
Fasteners In Matching Colors
Four Style Options For Beam and Rafter End Cuts
Integrated Aluminum Fan Beam
High-density structural roof thermal foam
Aluminum extruded gutter system
recessed lighting built into your aluminum patio
Limited Lifetime Warranty
---
Alumawood Non-insulated
Heavy Header-beam Construction
Richly Textured Wood Finish
7 Popular Colors
Paint System With TEFLON
Fasteners In Matching Colors
Four Style Options For Beam and Rafter End Cuts
Recessed light strips available
Limited Lifetime Warranty
---
Alumawood Carport
Strong, long-lasting, and low in maintenance
Customized design to your home or business
Professional engineering for your climate
Termite/insect-resistant components
Weather-resistant paint finish
Requires no painting
Easy cleanout gutter available as an option
Limited Lifetime Warranty
---